Dear Pat,
I just wanted to drop you a little note to thank you again for your kindness when my son Max fell into the pond a few weeks ago.
I am so grateful for your help in getting Max warmed up and his clothes dry enough for me to get him home.
He got a fright but your kind actions and warm juice soon made him forget all about it. "A typical boy" as you said.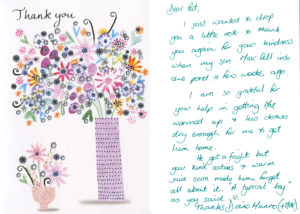 Just a short note to thank you all for the exceptional service we received on Saturday night. The venue, staff and food were all flawless and so many of our guests remarked on the quality of it all – a gorgeous venue, spectacular food and all worked with such friendly efficiency – we will be singing your praises long and loud.
Thank you once again.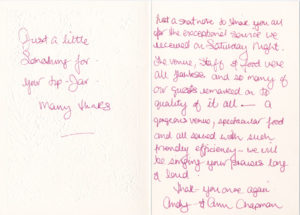 Pat,
We had a fabulous evening on Sat. Thank you for all your help in the run up to it ( and for putting up with family members dropping in !! ).
I can't praise your staff highly enough. The lass in charge was superb + ensured that everything run smoothly, as did the chap whose name I've forgotten.
Many thanks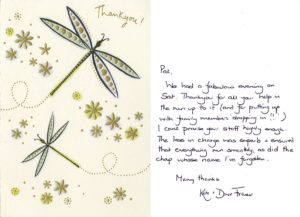 Hazlehead Park
Hazlehead Avenue
Aberdeen, AB15 8BJ, UK
Opening Hours
Closed until further notice
Duthie Park
25 Polmuir Gardens
Aberdeen, AB11 7WE, UK
Opening Hours
Monday 9.30-4pm
Tuesday 9.30-4pm
Wednesday 9.30-4pm
Thursday 9.30-4pm
Friday 9.30-4pm
Saturday 9-4pm
Sunday 9-4pm
* If weather conditions are very bad, please call before visiting the cafe.